Veacon is an open platform which allows developers get familiar with Apple's iBeacon technology. Developers can start innovating using our free SDK, Veacon app and web portal.
Veacon Mobile SDK is a great way to familiarize with iBeacon technology and create engaging mobile experiences
SUPPORTED DEVICES & OS
If you need Veacon sensors please contact us. Pre-order will be available soon on our website.
Register here to stay updated.
I'M A DEVELOPER, WHY DO I NEED A PORTAL?
The portal is here to help you take advantage of several great features like custom scenarios, analytics and session data so you can analyze every step of your project..
Veacon portal will also help you configure and manage your Veacon sensors.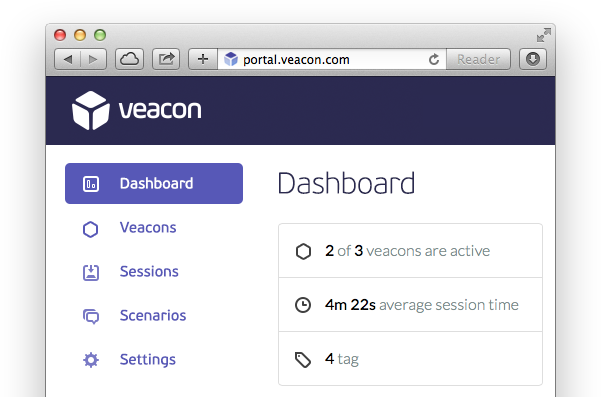 GET NOTIFIED
Register and we will let you know when Veacon sensors are ready to ship. You can also follow us on Twitter and Facebook.